IT'S ABOUT THAT TIME!
Open Season is November 13 - December 11, 2023.
Don't miss your opportunity to take advantage of the benefits that BCBS FEP Dental has to offer - Enroll through BENEFEDS November 13 - December 11, 2023!
New members should expect to receive their ID cards for 2023 approximately 15 days after the end of Open Season, and be able to create an account on the member portal on their policy effective date.

See What's New
Take a look at What's new for 2024 and the updates to our coverage.

Find A Dentist
Easily search for a dentist by name, specialty and more.

Sign up for our Member Portal
Get more out of your coverage with access to member-only tools and resources.

Eligibility
Our dental coverage is available to federal employees, retired uniformed service members and their families. See if you are eligible.

Enrollment
Enrolling is easy. Create your profile with BENEFEDS, sign in, and then enroll in a Blue Cross Blue Shield FEP Dental Plan.

2024 Open Season: 11/13/23-12/11/23

Get a Plan Recommendation
Need help understanding and choosing a benefit plan? Our AskBlueSM BCBS FEP Dental Plan Finder tool can help you select the right plan for your needs.

Dental Wellness
Your oral health and overall health are connected. View articles to learn more about the importance of oral health and wellness, prevention and treatment, plus dental tips for all stages of life.

Medical
Your health is connected. To help you take charge of your health, we offer medical plans in addition to dental coverage, available to federal employees, retirees and their families.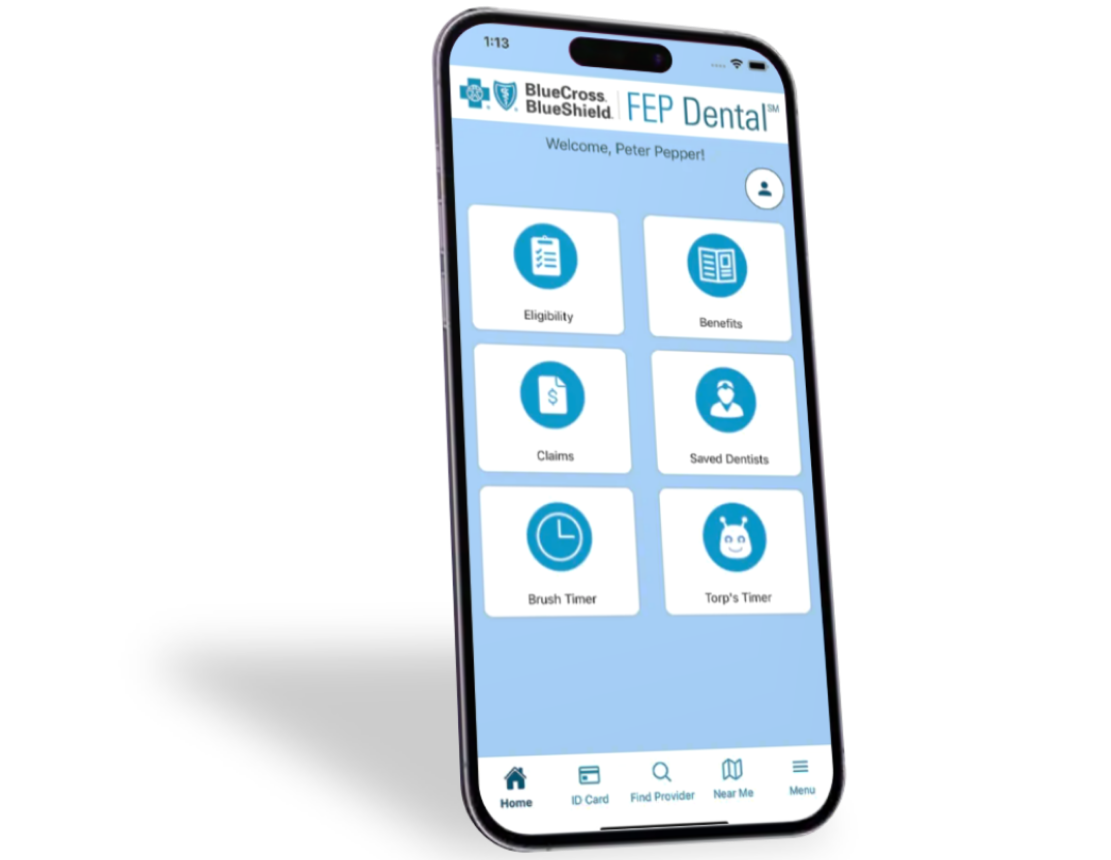 CHECK OUT OUR MOBILE APP
Find a dentist, check your claims, and view your member ID Card with the BCBS FEP Dental app, available for free on the App Store® or Google Play™.
Download the BCBS FEP Dental App
Apple and the Apple logo are trademarks of Apple Inc., registered in the U.S. and other countries. App Store is a service mark of Apple Inc., registered in the U.S. and other countries. Google Play and the Google Play logo are trademarks of Google LLC.
Back to Top