Back to Dental Wellness Articles
Coordination of Benefits for Members
How to get the most out of your coverage and help claims process quickly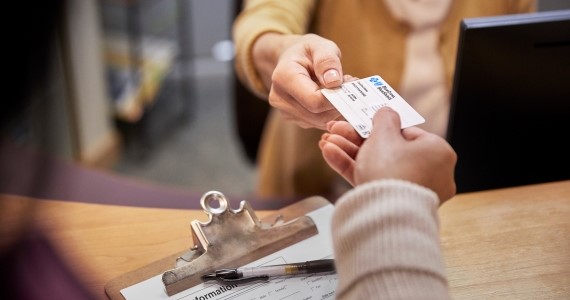 Health Plan Coverage for Dental Procedures
Did you know that some health plans offer coverage on dental procedures? That means in some cases you can take advantage in utilizing the health plan and dental plan to provide you the best coverage available! Here's what you can do to get the most out of your plans and help claims process quickly:
When seeing your dentist, provide them with copies of BOTH your medical and dental ID cards.
The dental claim will be sent to your Federal Employees Health Benefits (FEHB) Program health plan for consideration first to determine if there are available benefits.
Claims will then be considered as secondary coverage under your dental plan.
Your provider will follow one of the processes below to coordinate benefits under your Blue Cross Blue Shield FEP Dental plan.
Coordination with Blue Cross Blue Shield Health Plans
In cases where your FEHB plan carrier is Blue Cross and Blue Shield Service Benefit Plan (also known as the Federal Employee Program® or FEP®), the claim will be sent to the local Blue Cross Blue Shield (BCBS) company to process as your primary carrier. Your dental plan will automatically receive a file from the local BCBS company advising how much was considered and your dental claim will then process as secondary under BCBS FEP Dental. No additional submission to dental is necessary.
Coordination with Other Health Plans
In cases where your FEHB plan is administered by any other health plan, the claim will be sent to that FEHB plan (non-BCBS) to be processed as the primary carrier. Once the claim has finished processing, a copy of the FEHB plan EOB (explanation of benefits) along with the claim need to be filed to BCBS FEP Dental for processing as the secondary plan.
Paying Copay/Coinsurance for Medical-Dental COB Claims
We recommend that dental offices do not charge patients for any copay or coinsurance associated with the medical plan benefits at the time of their dental office visit because, in most cases, these amounts will be addressed by BCBS FEP Dental.