Back to Oral Health & Wellness Articles
The Best Medicine for a Sick Toothbrush is a New One
A toothbrush is an essential tool to keep your teeth and mouth healthy.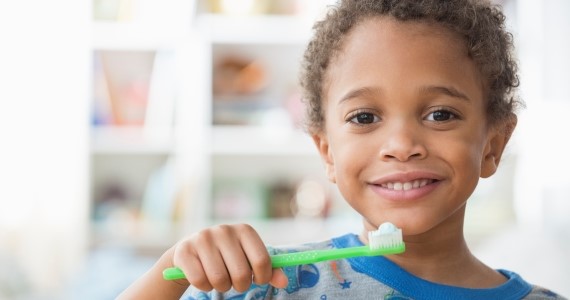 Toothbrush Care
Proper care of your toothbrush can keep you and your family healthy during the flu season and prevent the spread of the flu and other illnesses.
Your toothbrush comes in contact with the millions of germs in your mouth and can transfer cold and flu viruses if it comes in contact with other toothbrushes or if you share your toothbrush with others.
Proper Care of Your Toothbrush Means:
Replace your toothbrush when the bristles are bent bent or look worn (every three to four months).
Don't share your toothbrush with others.
Rinse and air-dry your toothbrush after each use.
Store upright and away from other toothbrushes. Avoid using a multi-toothbrush holder.
Don't clean your toothbrush in the microwave or or dishwasher - this can damage the toothbrush preventing it from cleaning the teeth thoroughly.
Don't share the same disinfecting solutions, including mouthwash, to disinfect toothbrushes. This can lead to cross-contamination.
When dispensing toothpaste, don't touch the the toothpaste tube to your toothbrush.
By following these simple precautions, you can help prevent the spread of cold or flu viruses.