Back to Dental Wellness Articles
All About Early Orthodontics
Is your child a candidate for early orthodontic treatment?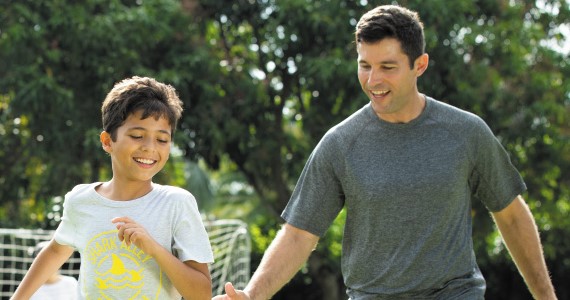 What is early orthodontic treatment?
Early orthodontics is when treatment is necessary before the eruption of the permanent teeth is complete (except for third molars).
According to the American Association of Orthodontists, chronological age alone is not a factor when deciding if a patient is a candidate for orthodontic treatment. Healthy teeth can be moved at any age.
Some children may require early orthodontic intervention due to a variety of factors. This is commonly called Phase I or early interceptive treatment.
Phase I treatment may consist of:
Braces on selected teeth (limited treatment)
Expanders
Headgear
Specialized retainers
Removable/functional appliances
Space maintainers
Phase II (or full) orthodontic treatment starts once all of your child's permanent teeth are grown. This phase commonly includes traditional orthodontic braces or clear aligners.
Pros of early treatment
Fix early loss of space, preserving baby teeth and subsequent space stealing by other erupting teeth
Crossbite issues
Severely protruding teeth
Cons of early treatment
Time and cost of additional orthodontic treatment, if needed later on
Potential patient burnout
Candidacy for early treatment
Keep in mind that early orthodontic treatment is not meant to correct current alignment or spacing issues with primary teeth. Instead, early orthodontic treatment is meant to prevent the same issues when permanent teeth come in. The below conditions, when identified in a young patient, could benefit from early orthodontics.
Severe crowding

Primary teeth that severely overlap due to a small-sized jaw.

Gapped teeth

Children with excessively spaced teeth may be candidates for early orthodontic treatment.

Underbite

This occurs when the lower front teeth or jaw sit ahead of the upper front teeth or jaw.

Open bite

Anterior open bite is where the front teeth do not touch when the back teeth are closed. A posterior open bite means the back teeth do not touch when the front teeth are closed.

Jaw irregularities

Some children's jaws or dental arches are too small or narrow to allow a full set of permanent teeth to grow. Early treatment like palatal expansion can help.

Other discrepancies

Children with extra or missing teeth, severely misaligned teeth or jaw/tooth issues stemming from thumb sucking or pacifiers may also be good candidates for early treatment.
Start Here
Be sure to schedule regular dental appointments for your child. Plus, if needed your child's dentist can set up an orthodontic plan of care and refer your child to an orthodontist.
This is a summary of the many features and benefits of BCBS FEP Dental®. For a complete description, please view the benefit brochure.