Back to Dental Wellness Articles
How to Find the Right Toothpaste
Learn how to find the toothpaste that works for you.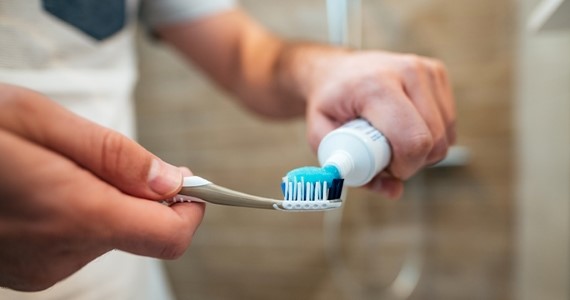 One trip down the toothpaste aisle says it all: picking the right toothpaste can be overly complicated and totally daunting. Plus, peeking at toothpaste ingredients only makes matters more confusing. So, how are you supposed to decide which toothpaste is right for you?
Start with these tips:
Look for fluoride. It's the star ingredient of toothpaste-and a breakthrough in dental care. It is a naturally occurring mineral that helps strengthen tooth enamel while also helping to repair damaged enamel. Using fluoride toothpaste is a proven way to increase fluoride levels of your teeth.
Along with fluoride, some toothpastes also contain triclosan. This substance is shown to effectively fight plaque-friendly bacteria.
Whitening toothpastes contain special abrasives that are designed to polish your teeth. Studies confirm that these abrasive ingredients are no more harmful on enamel than non-whitening, abrasive-free toothpastes. Typically, you can expect results of whitening toothpastes after two weeks of twice daily use.
Some whitening toothpastes use blue covarine, which is a chemical that binds to the surface of your teeth. It helps teeth appear less yellow and is effective immediately after using.
Whitening toothpastes may cause your teeth to become more sensitive to hot or cold foods. Switching to a non-whitening toothpaste will help alleviate this.
If your teeth are sensitive to hot or cold temperatures, there are plenty of options that provide relief. These toothpastes work by blocking pathways to the nerves inside your teeth.
Sensitive toothpastes usually contain potassium nitrate or strontium chloride.
No matter the dental product, always check for the ADA approval seal. Toothpastes with this seal of approval have been thoroughly vetted for safety and efficacy.
All toothpastes with the ADA seal contain fluoride.
Understanding which toothpaste works best for you may require some experimentation. Try a few to check which works best for you (travel sizes are great for this). And you can always talk to your dentist for recommendations based on your needs. In need of a dentist? Use the Find a Provider tool to find an in-network dentist close to home.
Sources: www.webmd.com/oral-health/guide/weighing-your-toothpaste-options www.mayoclinic.org/healthy-lifestyle/adult-health/expert-answers/whitening-toothpaste/faq-20058411