Back to Dental Wellness Articles
What To Do If a Filling Falls Out
A lost filling can cause complications if left untreated.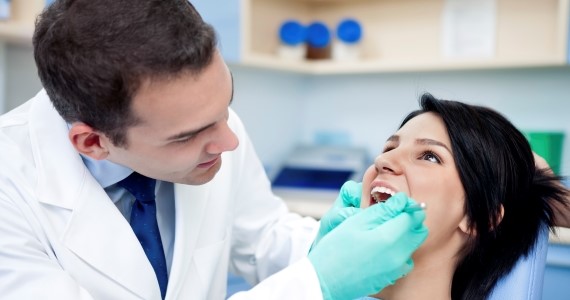 Is Losing a Filling an Emergency?
Losing a tooth filling isn't pleasant but it is not always a dental emergency. Fillings may come out for several reasons:
Teeth grinding (bruxism)
Trauma/or accident to the tooth
The supporting teeth may be weakened by the bridge-preparation procedure or over time due to tooth decay. In this event, these teeth may later require extractions and dental implants to maintain bridge function in the future.
Re-current decay around the filling
Chewing/or biting hard food
A chemical reaction with the material causing a de-bond
Sometimes a lost filling isn't immediately noticeable. Look out for the following for signs a filling has fallen out if you're unsure:
Tooth sensitivity to hot and cold
You can feel rough edges on the tooth with your tongue
There is a hole, crack, or missing tooth structure
There is pain or discomfort present while chewing
You bit down on something hard - it could be a piece of the filling
As soon as you notice a lost filling, call your dentist to have it addressed. Failing to have a cavity refilled can result in re-decay and cause severe pain and discomfort, nerve infection, increased sensitivity, loss of the tooth, or long term damage that could affect overall health. Follow your dentist's instructions if you are in pain and cannot be seen right away. If you are unable to get into the dentist right away:
Avoid chewing on the area where the filling came out
Use dental wax or temporary over the counter filling material to protect the exposed tooth
Keep up with your dental routine (brushing and flossing), using a soft bristle toothbrush
Gargle with warm salt water to keep the area clean of bacteria (mix 1/2 teaspoon of salt with 1 cup of warm water)
There are several treatment plan options available depending on the surfaces and depth involved. Your dentist may replace the filling with the same material or offer an alternative option to increase strength and stability. If there is a great loss of tooth structure or nerve damage, a crown and root canal therapy may be recommended for restoration.
International Dental Emergency
If your filling comes out while traveling oversea for work or vacation, call customer service. We have dentists who participate in our International Dental Program who speak English. When you see a participating dentist, you will receive in-network benefits according to your plan provisions. However, you are responsible for paying the dentist directly and submitting your claim to BCBS FEP Dental for reimbursement.
Customer service (in the U.S.) 1-855-504-2583
Customer service (international) call collect 651-994-2583