Back to Dental Wellness Articles
Is Tooth Whitening Safe for Teens?
Learn the risks and possible side effects whitening products can have for teens.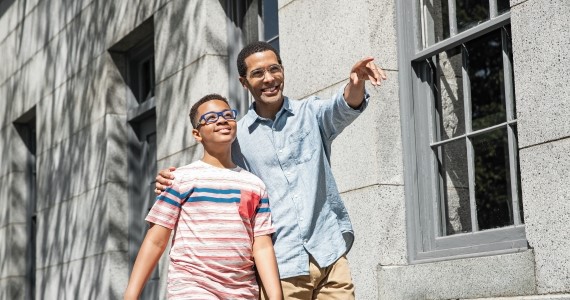 Types of Tooth Whitening
Hairstyles, clothing brands, skirt length, shoe styles, and...tooth shade? Yes, an ultra-white, gleaming smile is all the rage, so don't be surprised if your teenager comes home one day asking for help to brighten their smile! If you are considering assisting your teenager with such an endeavor, there are several options available:
Whitening Toothpaste - The most gentle of tooth whitening options, several popular brands provide toothpaste options with varying whitening levels. You should always check with your dentist to ensure that whitening toothpaste is safe for your child before using it.
Over the Counter Kits - Coming in the form of strips, brush-on gels, pens, or trays, these at-home kits often have a high concentration of hydrogen peroxide and are not customized to the user, increasing the risk of gum irritation and tooth sensitivity.
Custom Dental Trays and Gels - Though this whitening option is similar to what you might find over the counter, custom trays and gels are specially made by the dentist for each patient, using dental impressions. The custom fit helps reduce the risk of gum irritation.
Whitening Toothpaste - Performed in-office, dentists can provide custom, professional grade tooth whitening services. Dentists are able to apply a barrier to the gum area to help avoid irritation and fluoride can be applied after the treatment to help treat sensitivity.
How to Keep Teeth White
The most obvious way to prevent stained teeth is to avoid smoking and heavily pigmented foods and drinks, like:
Coffee, tea, juice, red wine, soda
Tomato sauce, yellow mustard
Beets, black grapes, candies
Frequently visiting the dentist for routine cleaning and polishing will also keep those unsightly stains at bay.
Risks of Tooth Whitening
Tooth whitening should never be performed on baby teeth, so most teens shouldn't even consider doing so until at least age 14-16. Teens may also be prone to over-using at-home whitening products, which can increase the risk of experiencing negative side effects like tooth sensitivity, discoloration, damage to the gum tissue, enamel pitting/disintegration, and dentin demineralization. Some of these side effects are permanent, so it is very important for teens to use any tooth whitening products as recommended and directed by their dentist.